Rankings
Grande Ecole
​L'Etudiant

1stbased of the criterion "Starting salary" Grande Ecole 2021 post-baccalaureate ranking
1st based of the criterion "Student Satisfaction" Grande Ecole 2021 post-baccalaureate ranking
3rd based of the criterion "Close ties whith firms" Grande Ecole 2021 post-baccalaureate ranking
Le Figaro Etudiant

3rd based of the criterion "Close ties whith firms" Grande Ecole 2021 post-baccalaureate ranking
5thbased of the criterion "Starting salary" Grande Ecole 2021 post-baccalaureate ranking
5thbased of the criterion "International" Grande Ecole 2021 post-baccalaureate ranking
Le Point

3rdbased of the criterion "Professionalization" Grande Ecole 2021 post-baccalaureate ranking
Eduniversal

4th Grande Ecole 2020 post-baccalaureate ranking
Le Parisien

1stbased of the criterion "Financial capacity" Grande Ecole 2020 post-baccalaureate ranking
1stbased of the criterion "Entrepreneurship" Grande Ecole 2020 post-baccalaureate ranking
3rd based of the criterion "Group budget" Grande Ecole 2020 post-baccalaureate ranking
4thbased of the criterion "Internationalization of the faculty" Grande Ecole 2020 post-baccalaureate ranking
5thbased of the criterion "Work study programs" Grande Ecole 2020 post-baccalaureate ranking
6thGrande Ecole 2020 post-baccalaureate ranking
Bachelor
L'Etudiant

1st on the "Professional integration" criterion, Bachelor 2021 ranking
2nd on the "Social inclusion" criterion, Bachelor 2021 ranking
2nd on the "Origin of students" criterion, Bachelor 2021 ranking
4th on the "Academic excellence" criterion, Bachelor 2021 ranking
6th in the Bachelor 2021 ranking
Le Parisien

Top 5 on the "Development" criterion, Bachelor 2021 ranking
Top 5 for "Pedagogy", Bachelor 2021 ranking
Top 5 on the "International" criterion, Bachelor 2021 ranking
Top 5 on the "Professional training" criterion, Bachelor 2021 ranking
4th on the Bachelor 2021 ranking
Accreditations
Master's degree: recognition awarded to an internationally recognised Bac+5 diploma.

EFMD accredited / master: label awarded by the European Foundation for Management Development (EFMD), certifying the quality of the school's programme, that of its teachers and its international dimension.

PRME accreditation: an initiative of the United Nations Global Compact linked to environmental and societal issues.

Member of the AACSB: EDC Paris Business School is a member of the Association to Advance Collegiate Schools of Business (AACSB), which awards a label of excellence based on the academic level of the teachers, the importance of the resources used and the relevance of the teaching approach.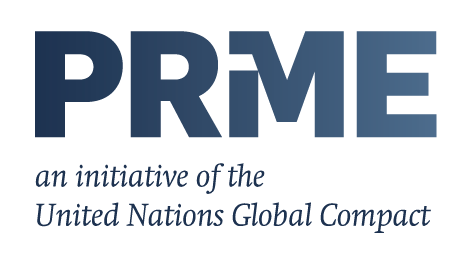 Affiliations
Conférence des Grandes Ecoles: this association brings together the best engineering and business schools which are accepted after a rigorous audit. Our school is the oldest 100% private establishment in the chapter of management schools.

Union des grandes écoles indépendantes (UGEI): The UGEI was created in 1993 to unite the leading engineering and management schools which recognised themselves by their desire for independence. 

International accreditation
Erasmus + : the European programme for education, training, youth and sport.